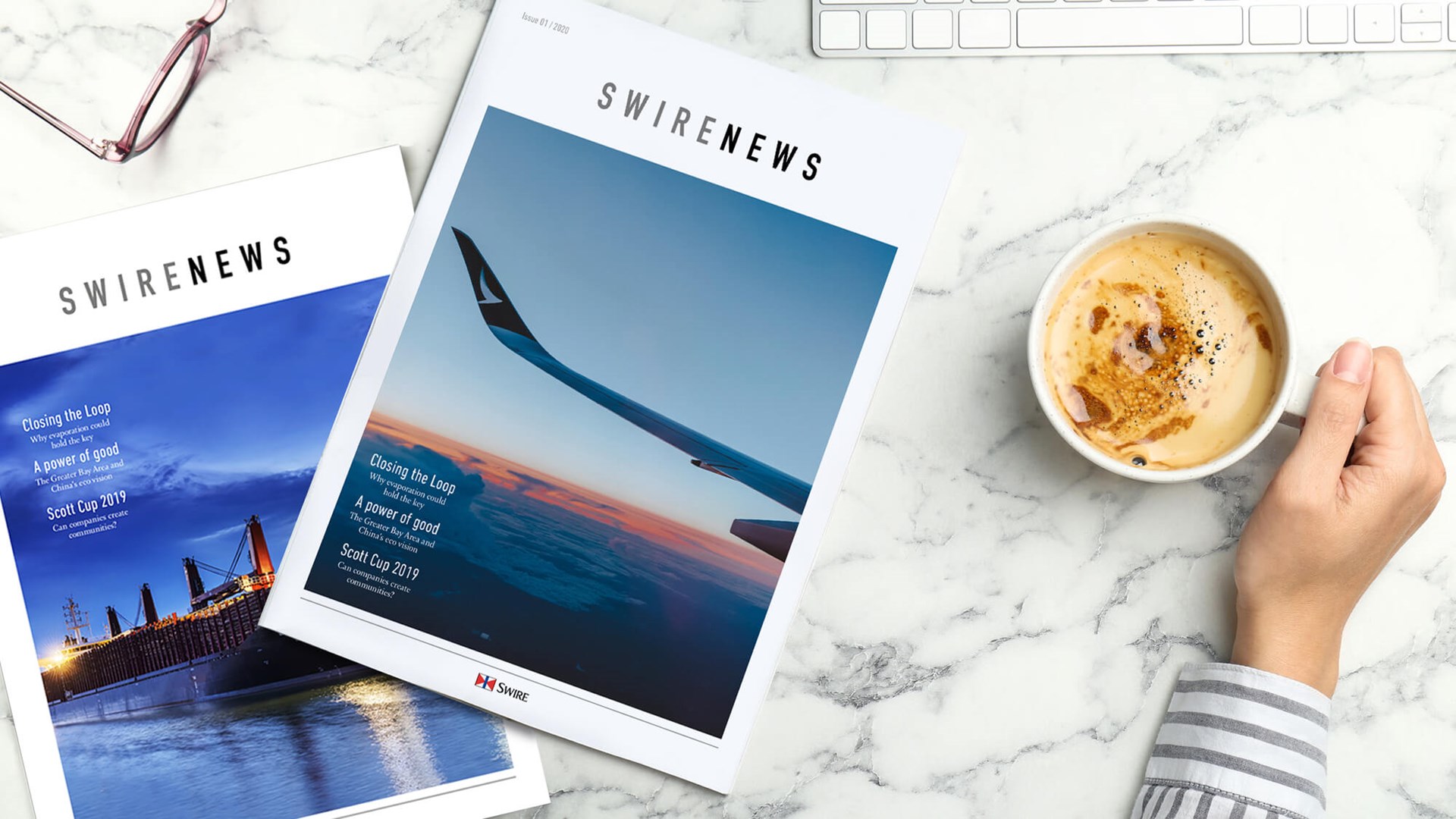 Bringing design excellence to internal communications
A corporate magazine - with personality

We were tasked with redesigning Swire News, the internal magazine for Swire Group's portfolio of companies. 
We had to breathe new life into the magazine by overhauling its look and feel – while still retaining the core sections and content.
And once we'd delivered the first issue, it had to be easy for the client to put together in the future without extra resources.
Fresh and refined
We produce world-class lifestyle magazines, and we brought that expertise to bear in a corporate context. A new design was needed: engaging, but professional.
Pages were revitalised with dynamic layouts, curated page furniture, refreshed fonts and splashes of colour. 
We also overhauled the covers, introducing a fresh, modern approach that would work with stock or original photography alike.
Flexible and intuitive
We created flexible design templates for each section to accommodate a variety of content mixes, based on the Group's business priorities and needs – so there's always a great-looking layout close at hand.
We also created a comprehensive style guide for the client – meaning that the 50th issue of Swire News will be just as visually strong and easy to put together as the first. 
Designed with the future in mind
Swire News is now a dynamic magazine – and website – with a cohesive, lively design that brings a sense of energy and excitement to internal corporate communications. That means more people read the magazine – and more people feel closer to the Swire brand.